Important Announcement!

Your invited to our

GRAND OPENING of the

Mind, Body, Movement Center and our

CUSTOMER APPRECIATION DAY!

Saturday September 6th, 2014

From 9:00am to 12:00pm

We have expanded adding 650+ sq ft of studio space now called the Mind, Body, Movement Center! In this space we offer a variety of different exercise classes. Come and join us for a tour of the clinic, enjoy complimentary refreshments, observe and partake in class instructor demonstrations, and a chance to win one of many door prizes!
Our clinic provides a friendly, caring, positive environment while delivering high quality care to our patients. We offer services for all ages while collaborating with your primary care provider or specialist. Each patient will have an evaluation, examination, diagnosis, discussion of prognosis, treatment, and education. We provide one on one care and specialized treatment for each individuals needs and offer multiple services such as expert hands-on manual skills, muscle-energy techniques, craniosacral, myofascial release, soft-tissue mobilization, and much more. Patients have the option to do their physical therapy in our indoor warm water therapy pool. Hours of operation are listed below.
We are excited to announce We've Expanded! We have 4 additional treatment rooms and 650+ sq.ft of additional studio space at the same location. Group classes are offered at our Mind, Body, Movement Center. Classes include but are not limited to Yoga, Dance, Awareness through Movement, Senior Circut, Zumba, Personal Training and more! Space is limited! Call for more details and scheduling!
Click on the "Mind, Body, Movement" link above to learn more.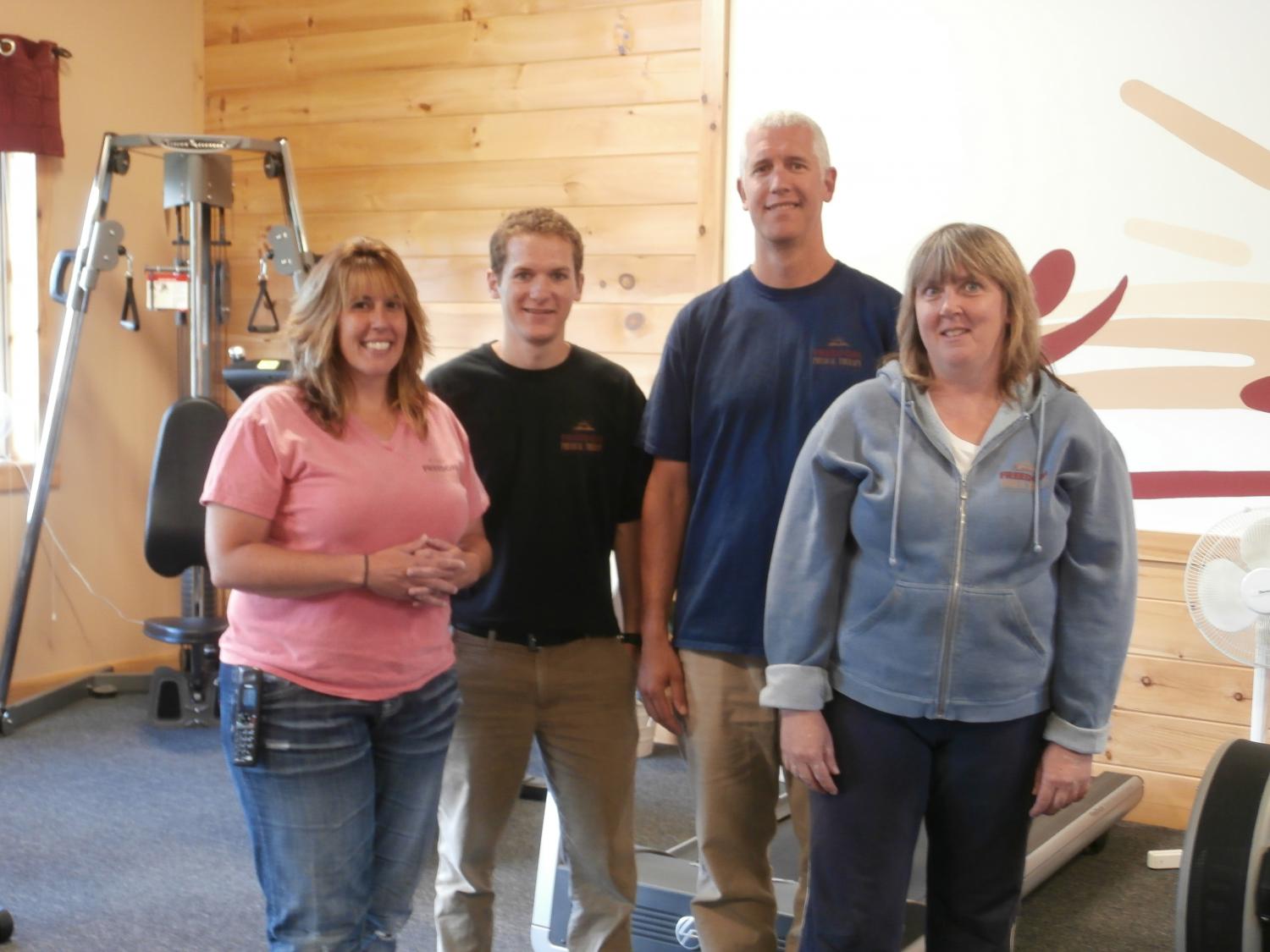 We are open five days a week, Monday through Friday. Monday we are open from 7:00 am to 5:30 pm, Tuesdays from 8:00 am to 5:30 pm, Wednesdays from 8:00 am to 5:30 pm, Thursdays from 8:00 am to 6:30 pm, and Fridays from 7:00 to 4:30 pm. Later appointments available depending on patients needs. Schedule subject to change.